Summer in the mountains is just as thrilling as when it's coated with snow. Of late, lots of ski resorts are enhancing their summer activities and facilities. To help you enjoy the best of the best, we compiled a list of top-rated mountain resorts in North America for summer activities. These resorts offer an astounding amount to experience.
1. Jackson Hole, Wyoming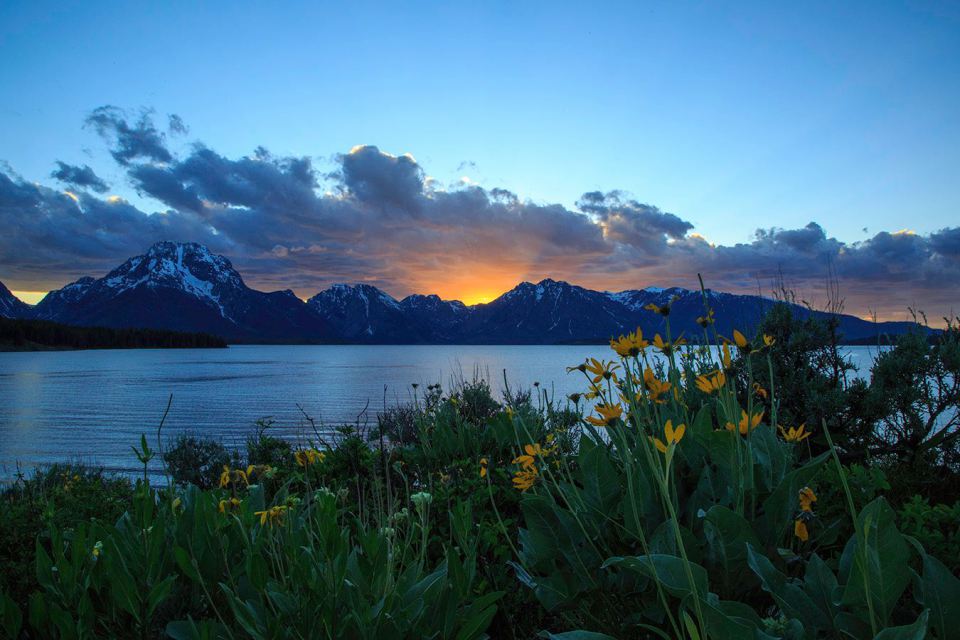 Photo: Jackson Hole Mountain Resort
With two National Parks within striking distance, Grand Teton National Park and Yellowstone National Park, Jackson Hole is the perfect destination for the summer traveler who wants to immerse themselves in wildlife, pristine wilderness and Western history. Jackson Hole is just a couple miles down the road from Grand Teton National Park and an hour from Yellowstone's south entrance. While you're not experiencing the parks, Jackson Hole proper offers a stacked gamut of world-class summer activities, including lift-served hiking and mountain biking, cross-country mountain biking, road cycling, whitewater rafting, stand-up paddle boarding, golf, fly fishing and cowboy-heritage experiences, like rodeos or re-enacted cowboy shoot-outs.
Where to stay: For easy access to all the downtown summer events and festivals, plant your vacation at the White Buffalo Club.
2. Banff Lake Louise, Banff, AB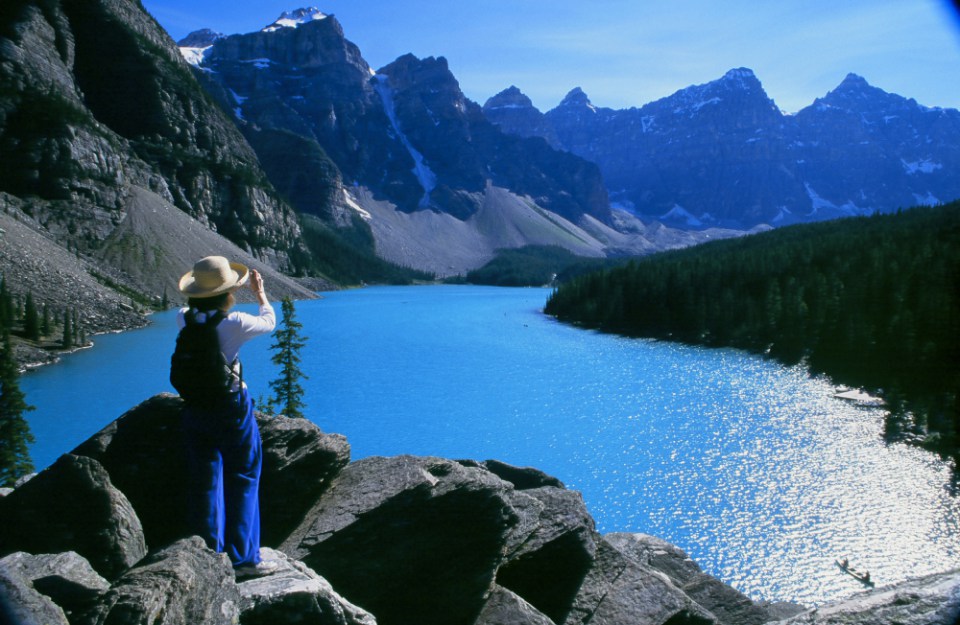 Photo: Banff Lake Louise
Set in Banff National Park, which features gorgeous forests, stunning Alpine-like peaks and glacial mountain lakes, Banff is a visual treat. There's no shortage of activities or experiences, too. Many summer visitors enjoy exploring the sights via kayak, stand-up paddleboard, canoe or guided boat tour. Fly fishing, horseback riding, hiking, mountain biking, road cycling and even while soaking Banff Upper Hot Springs are also popular ways to take in the extraordinary views.
Where to stay: For unhindered lakeside views, stay at the Fairmont Chateau Lake Louise.
3. Whistler, B.C., Canada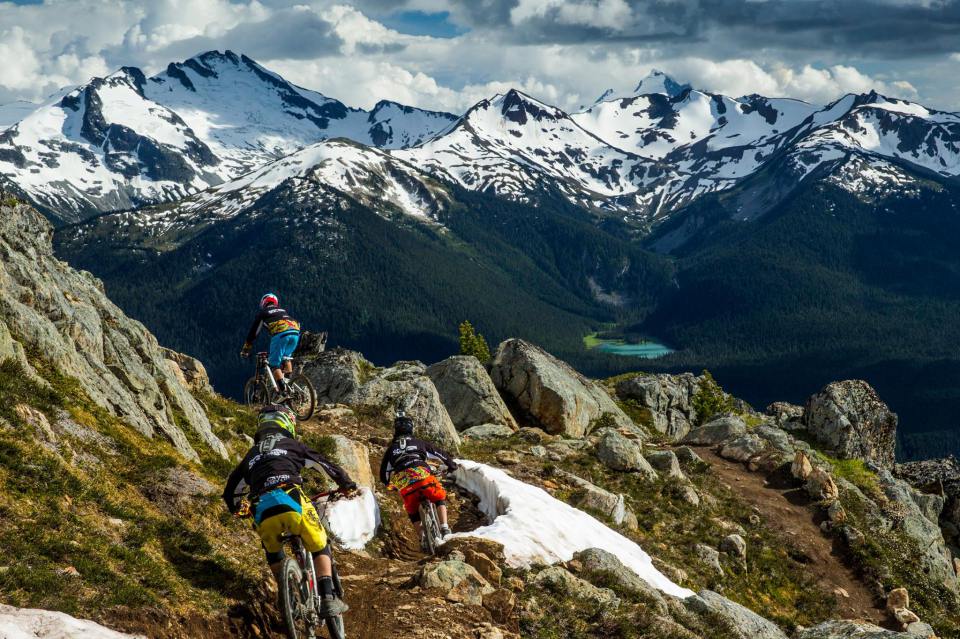 Photo: Whistler Blackcomb

Lauded as the world's pre-eminent biking destination, Whistler is truly the cream of the crop for those who crave two-wheeled, gravity-assisted experiences. Thanks to its world-class winter operations, Whistler Blackcomb is extremely well suited to provide a laundry list summer activities, plus plenty of dining and shopping opportunities in the base villages. Just about every imaginable alpine pursuit can be enjoyed on a Whistler Blackcomb summer vacation, but top activities include hiking, a ride on the PEAK 2 PEAK Gondola, guided bear viewing, fishing, ziplining with Ziptrek Ecotours, glacial summer skiing and a salmon bake Jeep tour.
Where to stay: For easy access to all the on-resort summer activities, stay at the Pan Pacific Mountainside in Whistler Village.
4. Aspen, Colorado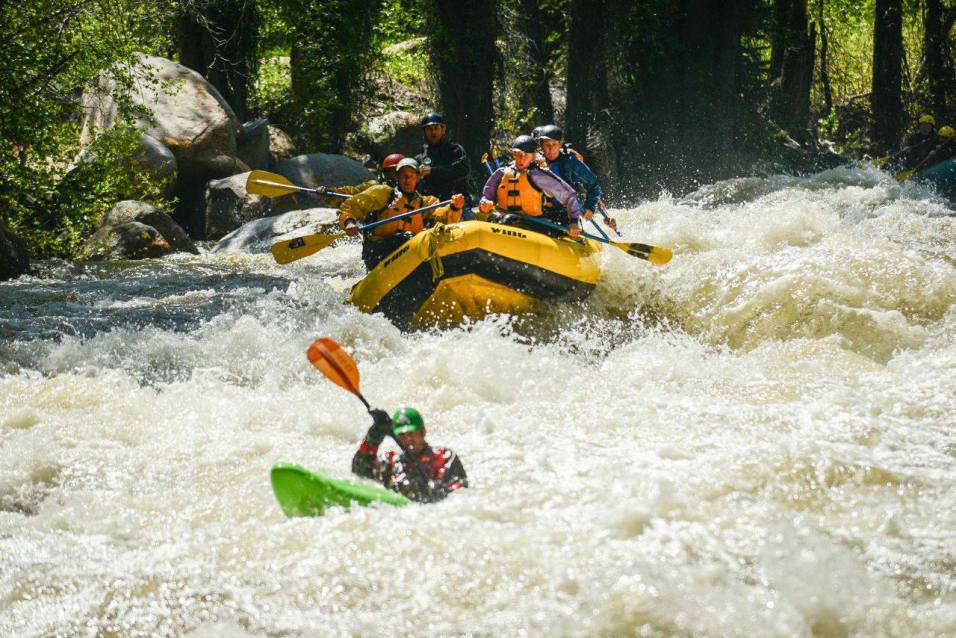 Photo: Visit Aspen
Aspen is the perfect basecamp to experience a number of Colorado's highest—and most spectacular—peaks, known as 14ers. It's also a popular destination for year-round endurance and mountaineering athletes. There's no shortage of hiking, mountain biking, road cycling and trail running routes to challenge the body and please the soul.
Additionally, the Roaring Fork River is a top spot for whitewater rafting, but other aquatic adventures are available on the nearby Colorado and Arkansas rivers. Aspen is also perfect for slower-paced summer mountain activities, like cruiser rides from the epic Maroon Bells, still-water stand-up paddle boarding, outdoor concerts, a meandering horseback excursion and al fresco dining at 100-plus world-class restaurants.
Where to stay: All the summer events and festivals, as well as the Silver Queen Gondola, are within easy walking distance from the Limelight Hotel in downtown Aspen.
5. Lake Tahoe, California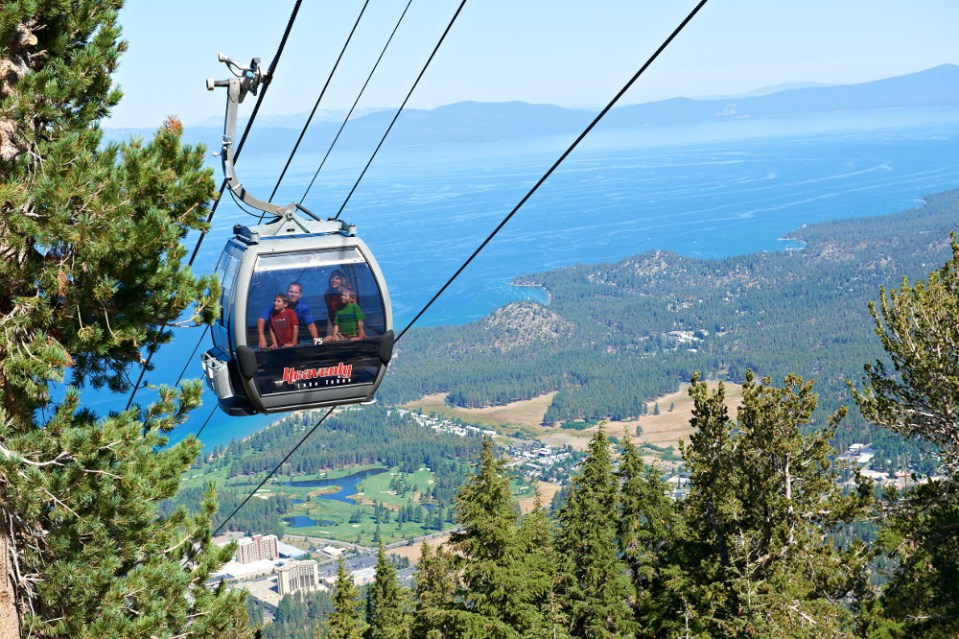 Photo: Jack Affleck/Heavenly
Throughout the warmer months, watersport activities and events take over Lake Tahoe, making it the perfect place to beat the heat and enjoy the scenic mountain lake. The contrast of the crystal blue waters and the surrounding Sierra Nevada mountains is a stunning sight. Boat tours, kayaking, cliff jumping, stand-up paddle boarding, wave running, wakeboarding and water skiing are highly popular Lake Tahoe summer activities, plenty of dry experiences abound.
Thrill seekers can take in the views of Lake Tahoe below while they zipline down one of Heavenly's two routes. Mountain bikers will have a blast at Northstar's lift-served downhill trails. Hundreds of miles of hiking trails surround Lake Tahoe, making it possible to enjoy every stripe of on-foot exploration.
Where to stay: Enjoy lakefront convenience and exceptional views when staying at the Aston Lakeland Village Resort.
6. Crested Butte, Colorado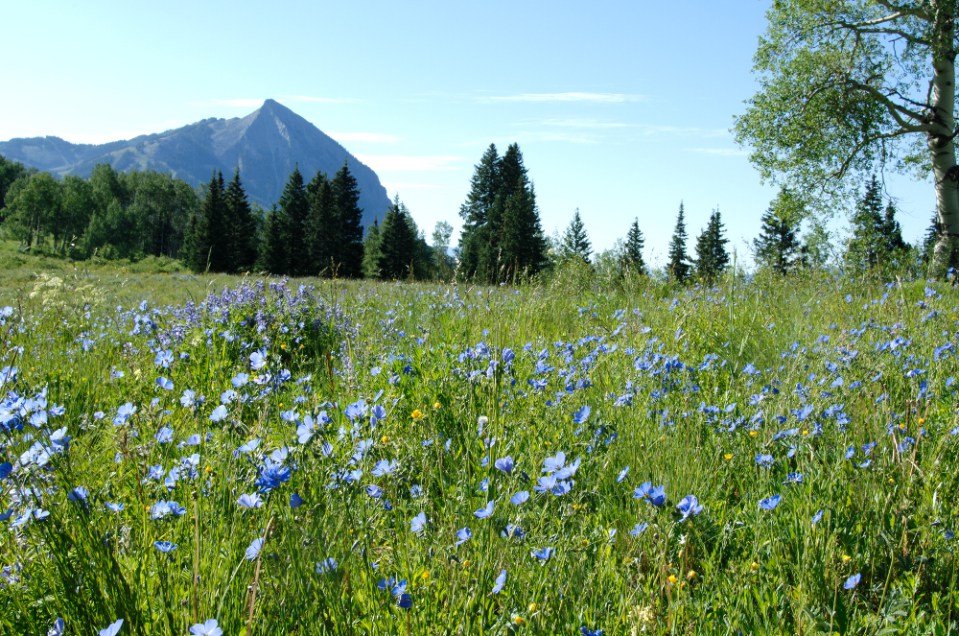 Photo: Crested Butte Mountain Resort
For cross-country mountain bikers, few destinations can compete with Crested Butte. But there's more for two-wheeled adventurers. Crested Butte is also prominent for its lift-served Evolution Bike Park. Boasting four beginner trails, four intermediate trails, four advanced trails and two expert trails, Evolution caters to every ability level.
For a colorful feast of the eyes don't miss the annual Crested Butte Wildflower Festival. The Crested Butte mountainsides are aflame with stunning hues throughout July. The best way to experience this natural spectacle is to make the 12-mile trek over West Maroon Pass to Aspen. Other popular summer activities in Crested Butte include fly fishing, horseback riding, road cycling, stand-up paddle boarding and whitewater rafting.
Where to stay: For easy access to the famed lifts-served Evolution Bike Park, book your summer getaway at the Elevation Hotel and Spa in the Crested Butte Mountain Resort base village.
7. Snowmass, Colorado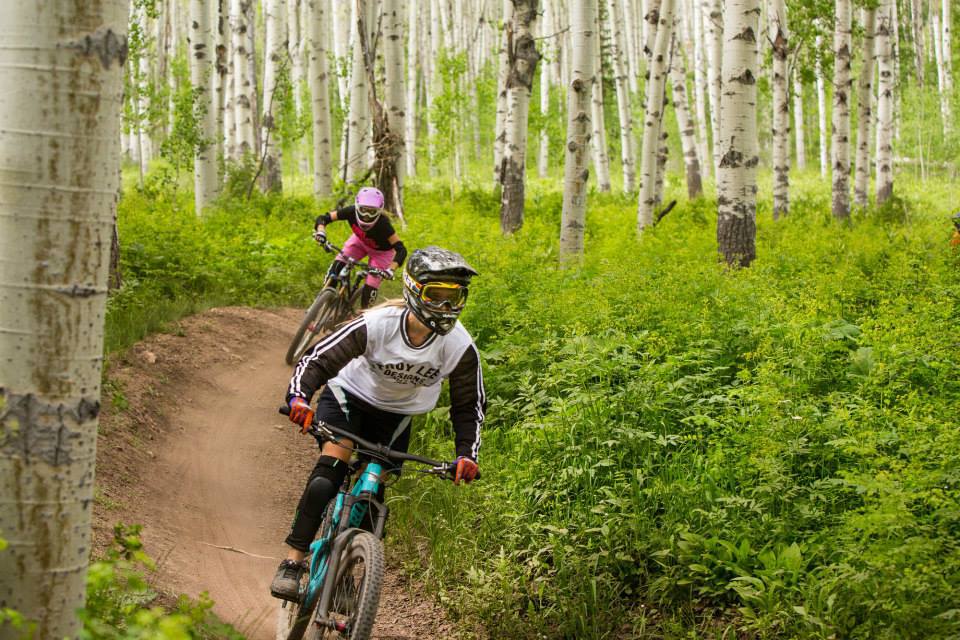 For family-friendly summer mountain activities and experiences, Snowmass is the leader. It's also an awesome destination to experience varied, lift-served and cross-country mountain biking. Snowmass is the ultimate summer mountain resort for the visitor who wants it all at their fingertips. Families won't want to miss Snowmass' Valhalla Nights, held atop Elk Camp Gondola on select Tuesday evenings throughout the summers. While parents take in the beautiful scenery and enjoy a beverage of choice, the little ones can enjoy zooming around in the Strider Park, bouncing on the bungee trampoline or pretending they're Spiderman on the mini-climbing wall. Whether beginner or expert, everyone can experience a piece of the downhill action at Snowmass Bike Park.
Snowmass is also situated just steps from world-class hiking and cross-country mountain biking trails, like Government, Rim Trail and Sky Mountain Park.
Where to stay: For the best access to a range of activities and well-appointed accommodations, opt for Capitol Peak Lodge in Snowmass Base Village.
8. Vail, Colorado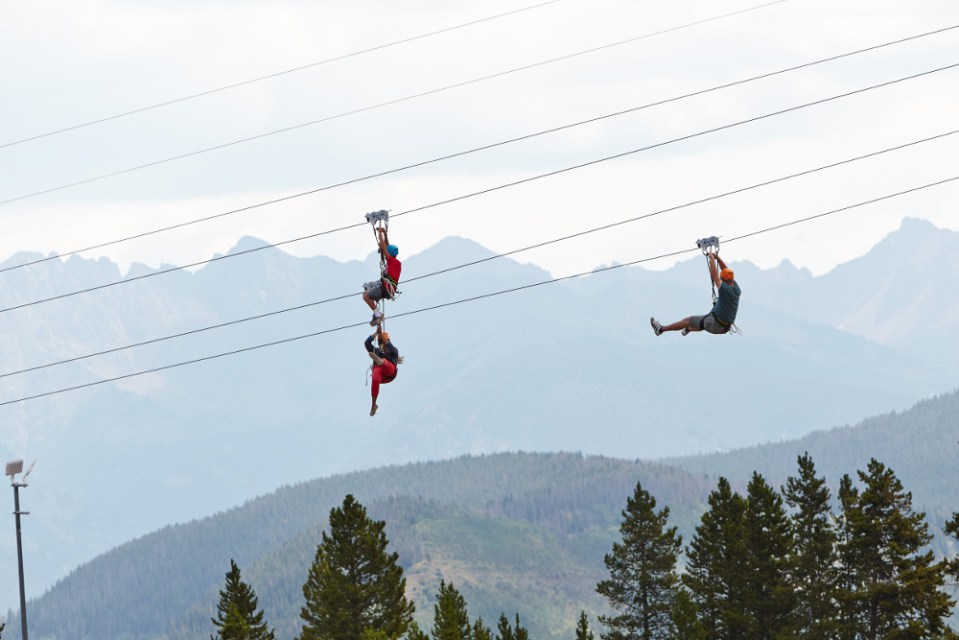 Photo: Jack Affleck/Vail
From top of the Vail's Eagle Bahn Gondola, summer guests have access to hiking, mountain biking trails, an 18-hole disc golf course, horseback riding and Adventure Ridge, which features a ropes course, summer tubing and ziplining. From, the top of the gondola, the Gore Range-views are to die for and it's possible to enjoy a nice meal at Eagle's Nest lodge.
Where to stay: For the best biking and hiking access, stay at the Lion Square Lodge, where you can enjoy a patio view of descending bikers and cool down in the outdoor pools.
9. Breckenridge, Colorado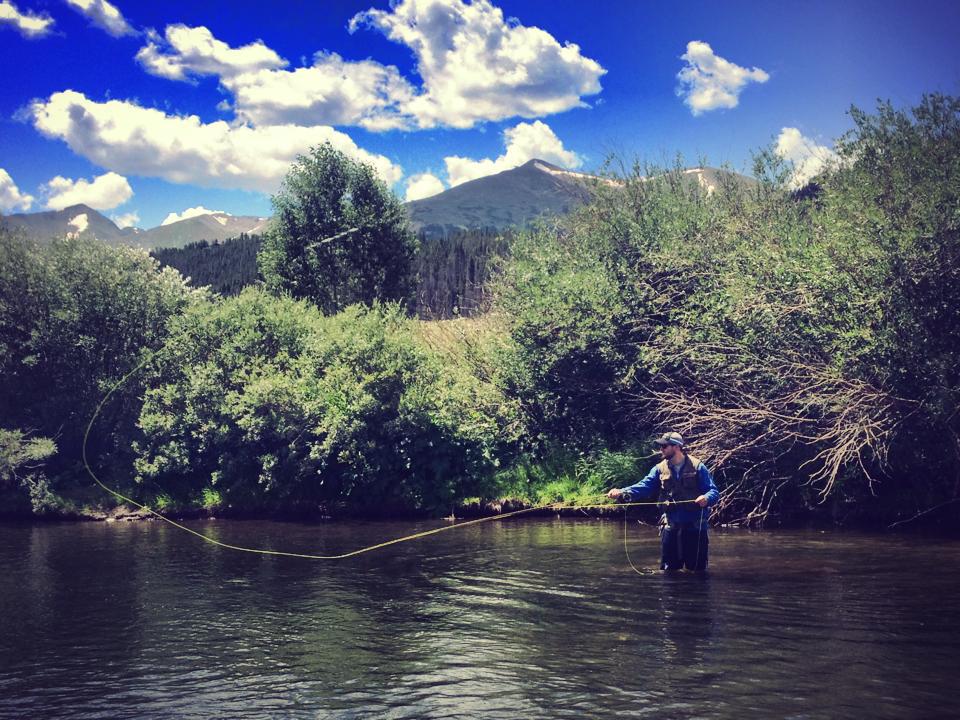 Photo: Breckenridge Ski Resort
Providing a slew of classic summer mountain activities, like hiking, horseback riding, road cycling, whitewater rafting, fly fishing and mountain biking and theme park-inspired attractions, Breckenridge is a top-of-mind choice for those who want to experience a bit of everything.
The Gold Runner Alpine Coaster and the TenMile Flyer Zipline are sure to provoke screams and smiles from kids and kids at heart. Descending 2,500 feet from the base of Peak 8, the Gold Runner Alpine Coaster is one wild ride, and the TenMile Flyer whizzes over alpine meadows and through forests at speeds of 45 miles per hour. For a slower-paced mountain experience, visitors can take in Breckenridge's charming, historical downtown area, which is ideal for leisurely walks and window shopping.
Where to stay: For convenience to all the action, stay on Main Street in downtown Breck at the Village at Breckenridge condominiums.